Walking London's Capital Ring
The Capital Ring is a 78 mile (126 km) circular walk that is designed to take you through suburban London's parks, open spaces, and nature reserves. It's split into 15 sections, each of which is easy to reach from public transport.
My motivation for walking this, besides exercising and enjoying lovely scenery, is to try and understand better how London fits together. As an excellent blog puts it, long city walks help you see how "pockets of life join together and interact with each other beyond the coloured lines on a rail map".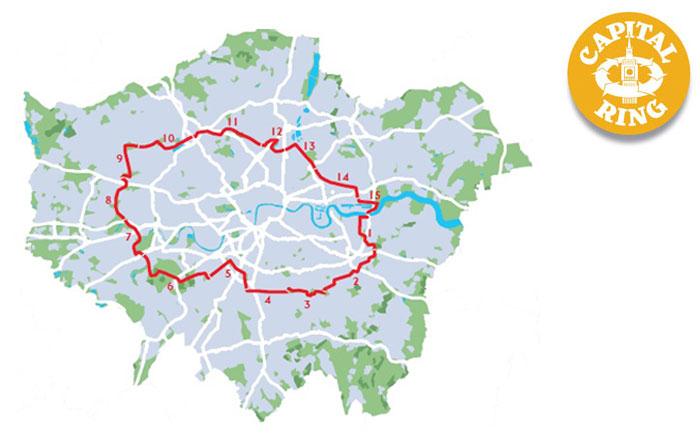 The TfL website has official maps for the route, but I instead highly recommend this guidebook for detailed instructions and interesting historical tidbits.
On this page I've rated how much I liked each section together with good, bad, and unexpected moments encountered on them. I've aimed to walk each section at least twice in different weather conditions to ensure my final ratings are fair.
I apologise for the poor quality of the photographs, they are snapped from my phone and naturally don't do the experience of being there justice at all. I had the idea of recording the entire walk with a GoPro over a fine week, so I could perhaps relive the experience when I'm old/immobile, but it turns out that somebody else has recently started doing that.
1 - Woolwich to Falconwood
Rating:
The Good:
The Bad:
The Unexpected:
2 - Falconwood to Grove Park
Rating:
The Good:
The Bad:
The Unexpected:
3 - Grove Park to Crystal Palace
Rating:
The Good:
The Bad:
The Unexpected:
4 - Crystal Palace to Streatham
Rating:
The Good:
The Bad:
The Unexpected:
5 - Streatham to Wimbledon Park
Rating: 5/10
The Good:
The Bad:
Wandsworth Common is really nice but would be even nicer if it wasn't divided up into many tiny pieces by train lines and roads. Sadly the majority of this section is spent walking down unexciting roads in residential areas to get to the next park.
The Unexpected:
HMP Wandsworth?
6 - Wimbledon Park to Richmond
Rating: 10/10
The Good: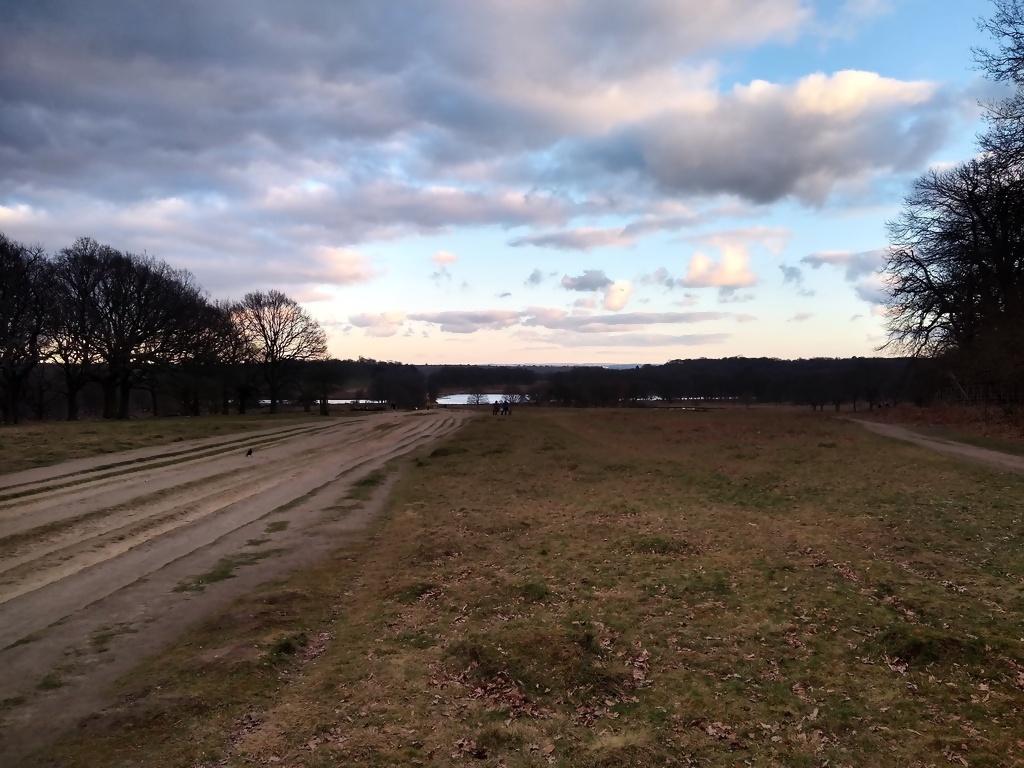 This section is absolutely glorious. It is composed almost wholly of a series of green open spaces, each with their own charms. From Wimbledon Park, through Putney Heath and Wimbledon Common, then Richmond Park and finally the Richmond riverside. Even the residential section in Wimbledon is interesting. Choosing a single highlight here is impossible.
The Bad: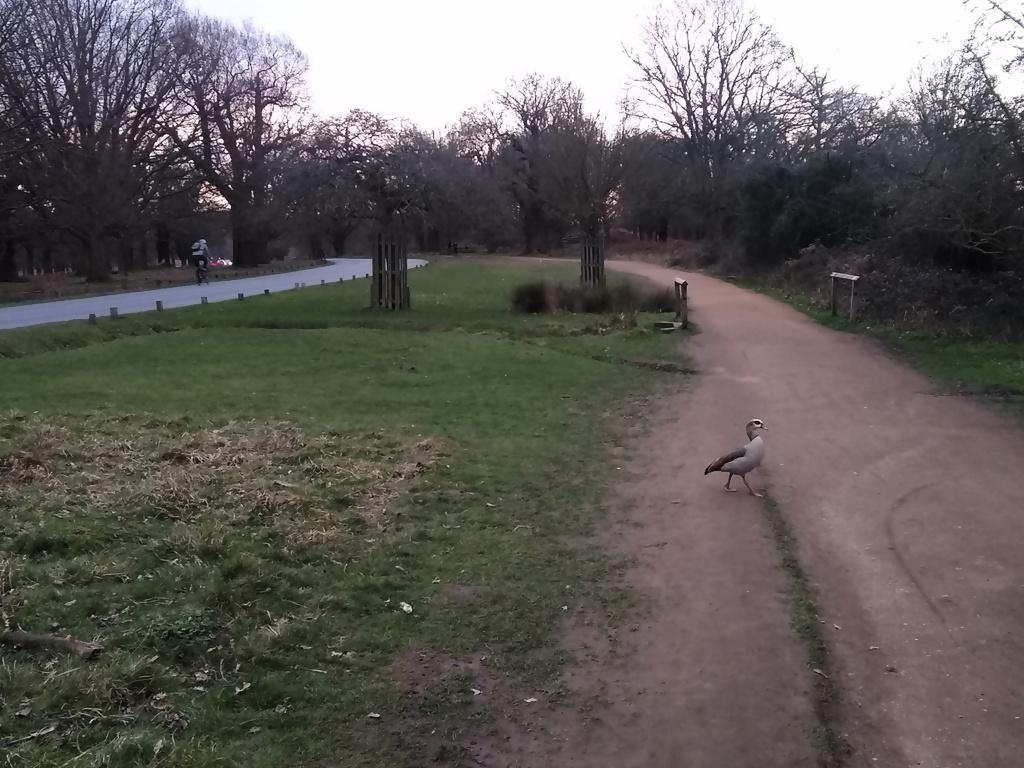 This careless Egyptian goose almost got knocked down by traffic in Richmond Park. You might have to wait a while to cross the A3 between Wimbledon Common and Richmond Park. In other words, I'm struggling to think of anything bad about this section.
The Unexpected: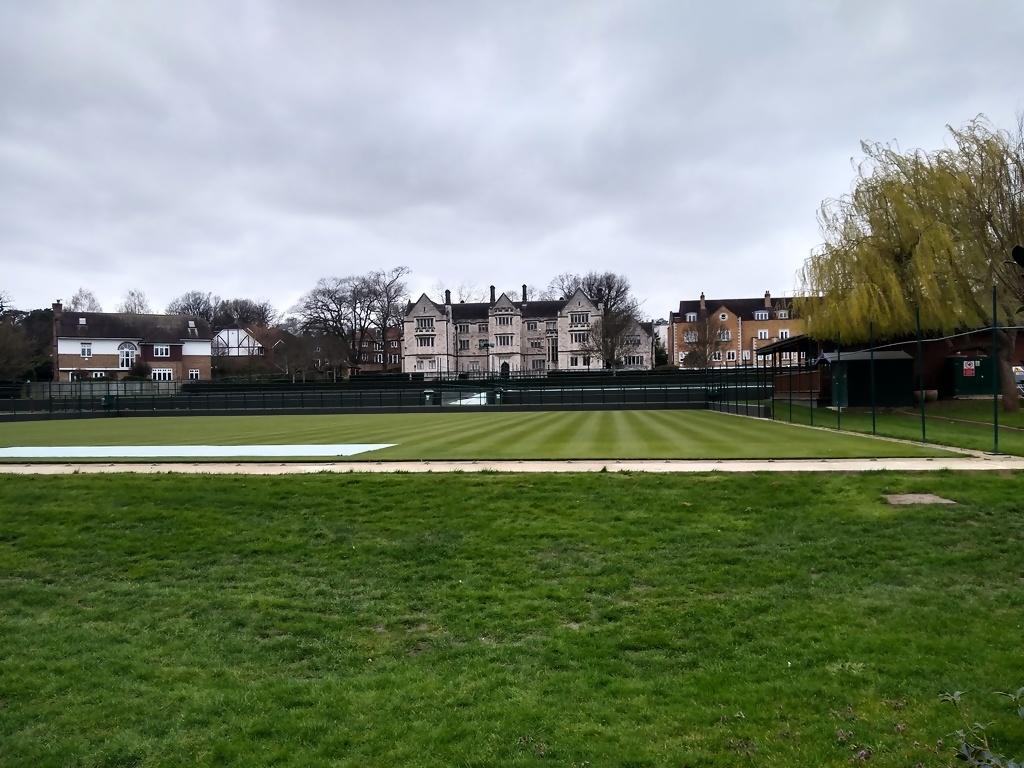 Most of the tiny residential part of this walk is among Queensmere Road, a quiet avenue of luxurious modern houses. An old house nearby used to hold prisoners of war during World War 2, but has also been converted into luxury apartments.
7 - Richmond to Osterley Lock
Rating: 7/10
The Good: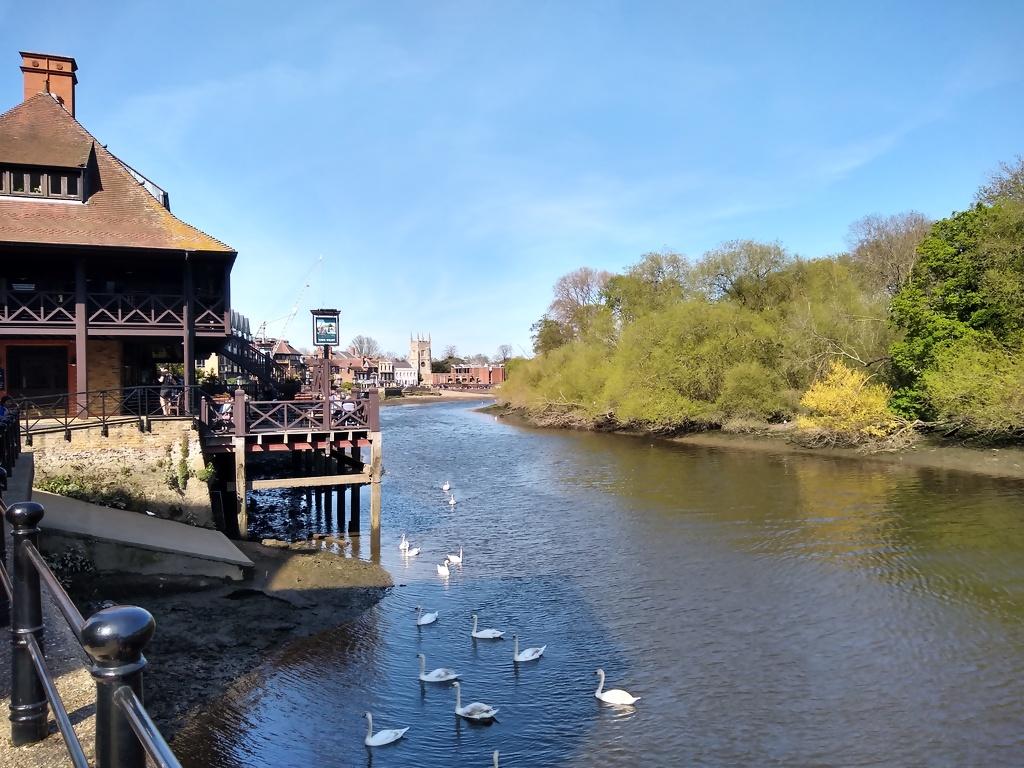 Old Isleworth is a strikingly peaceful place by the river, although it probably helps that I visited at a time when pubs were empty and the number of planes landing at Heathrow reduced. I even saw tiny children playing in the road.
The Bad: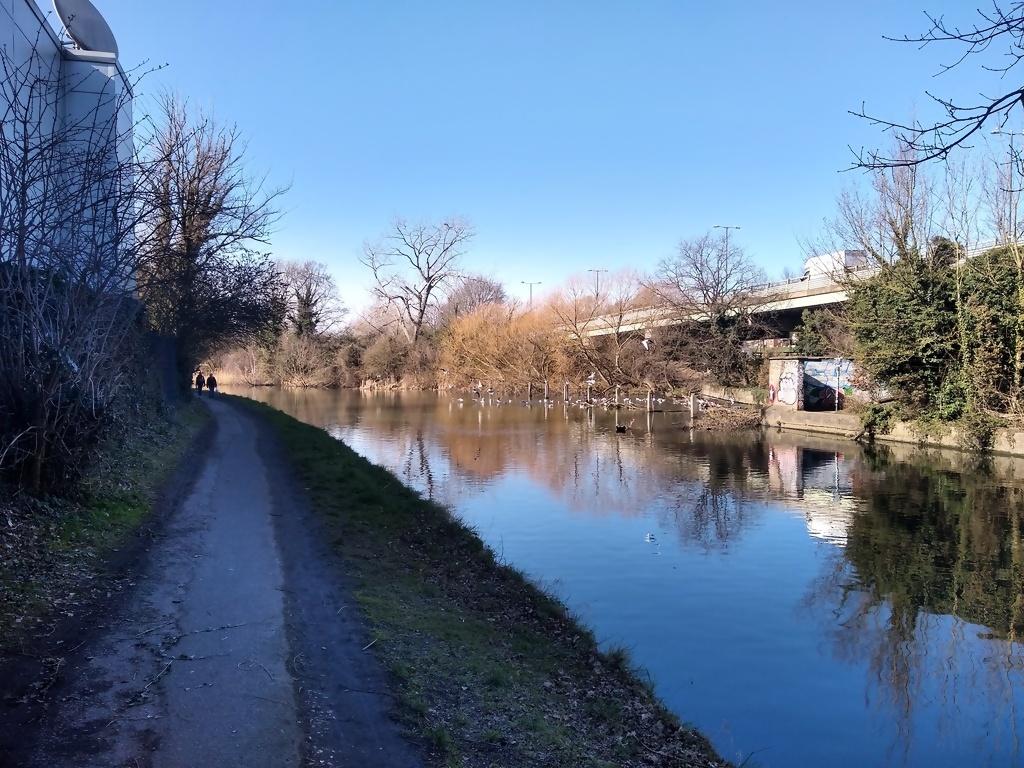 The pathway along the Grand Union Canal is narrow and some cyclists go too fast. Which sounds like a silly concern when written down, but I overheard people grumbling about it on my walk and saw somebody almost get hit. Also, there's industrial stuff on the left of the canal and the M4 on the right throughout, occasionally reminding you you are in a bustling capital city even when the first part of this section nearly made you forget that.
The Unexpected: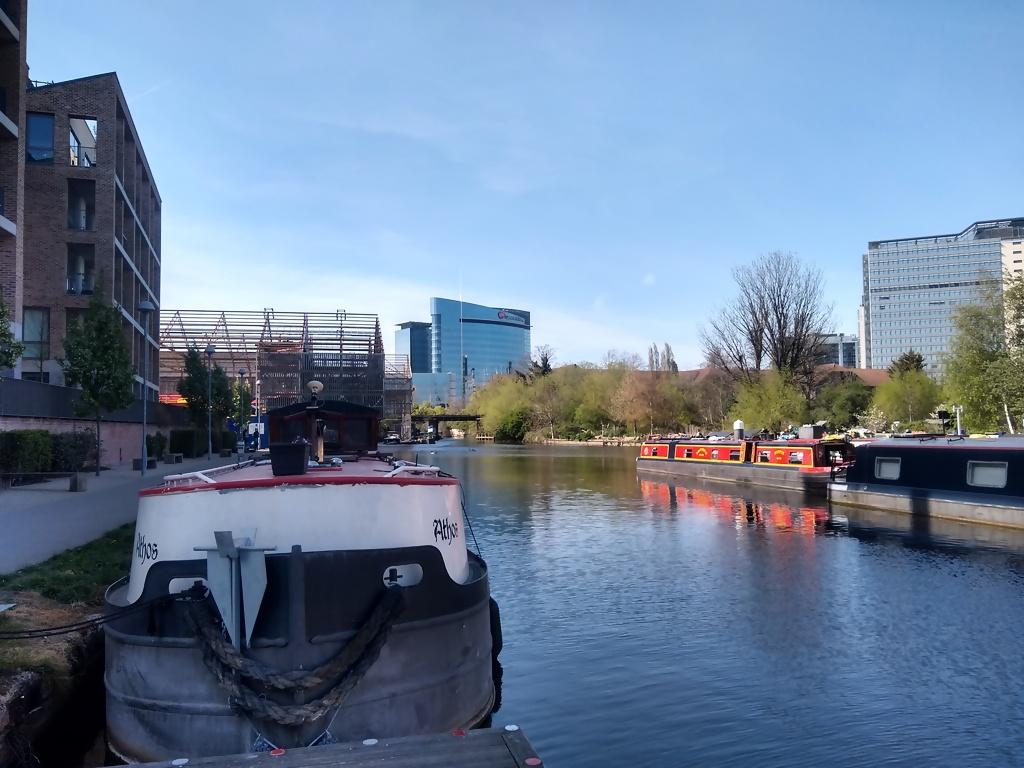 GlaxoSmithKline's glass monster of a global headquarters is right on the canal. It's surprisingly quiet there too considering it's below the A4, an effect that GSK help create by drowning out the engine roar with a noisy fountain.
8 - Osterley Lock to Greenford
Rating: 6/10
The Good: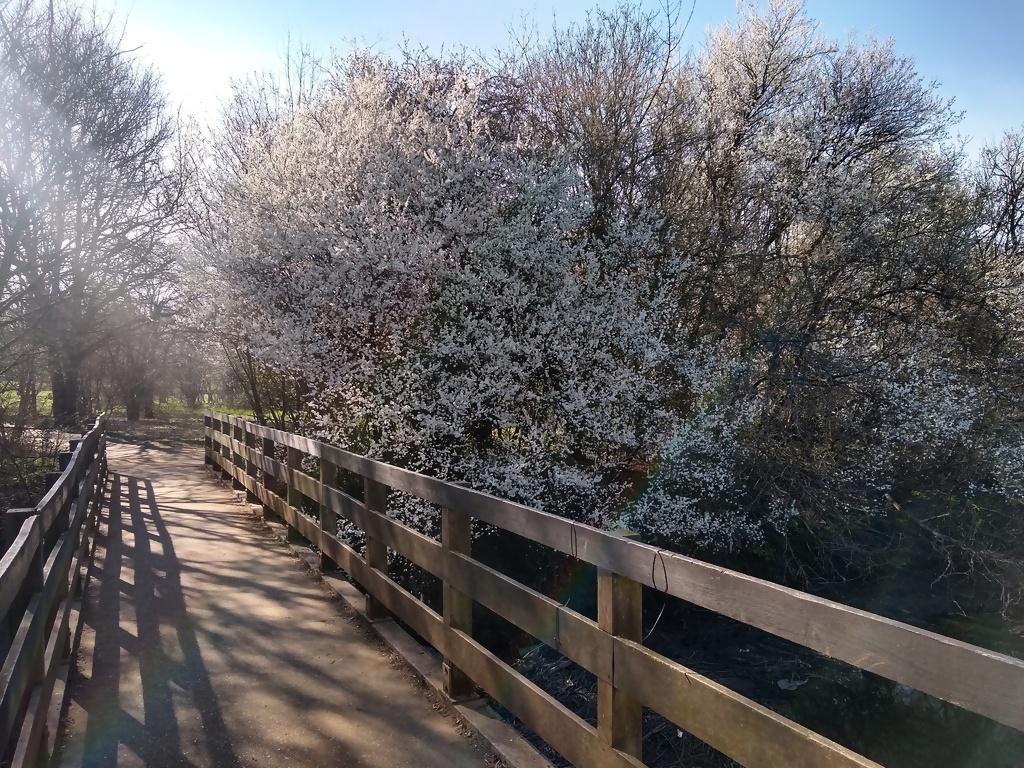 Brent Lodge Park and the golf courses above it are very nice, reducing the monotony of walking alongside a canal or river which constitutes almost this entire section. The wider paths and lack of motorway nearby also make it better than the canal stretch of the previous section.
The Bad: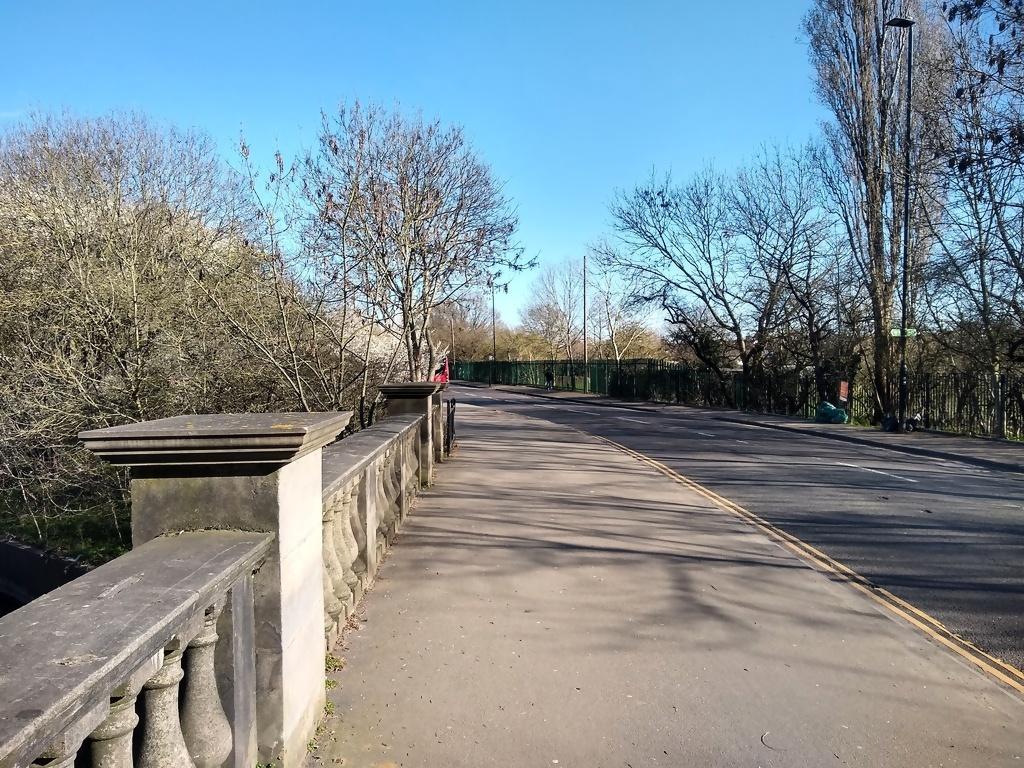 There is some misleading signage as you cross Ruislip Road East going into South Greenford. You've previously been following the River Brent on its east bank, and the Capital Ring post seems to indicate that you should continue doing so, but instead you take a sharp left, crossing the bridge and then go down a residential road that eventually takes you to Perivale Park. I was rescued by the guidebook here. Anyway, around this part of the section I was getting bored of walking along the River Brent, so this was a welcome change.
The Unexpected: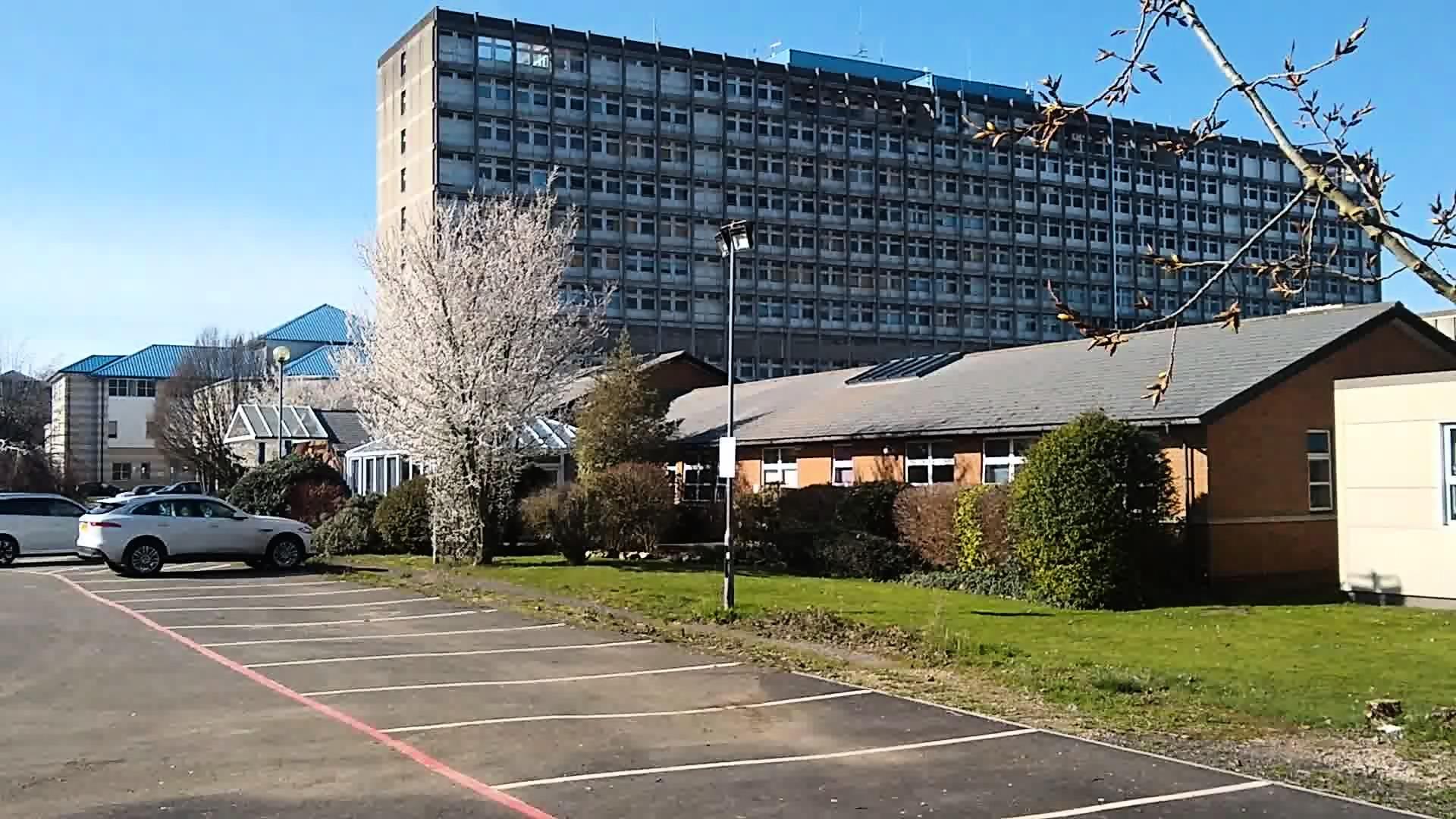 Ealing Hospital which can be seen from the river is a horrific building even by hospital standards. Near it, there's an especially high fence by the riverside, the kind you associate with prisons. Turns out this is a new secure unit of the hospital for treating mental health patients.
9 - Greenford to South Kenton
Rating: 9/10
The Good: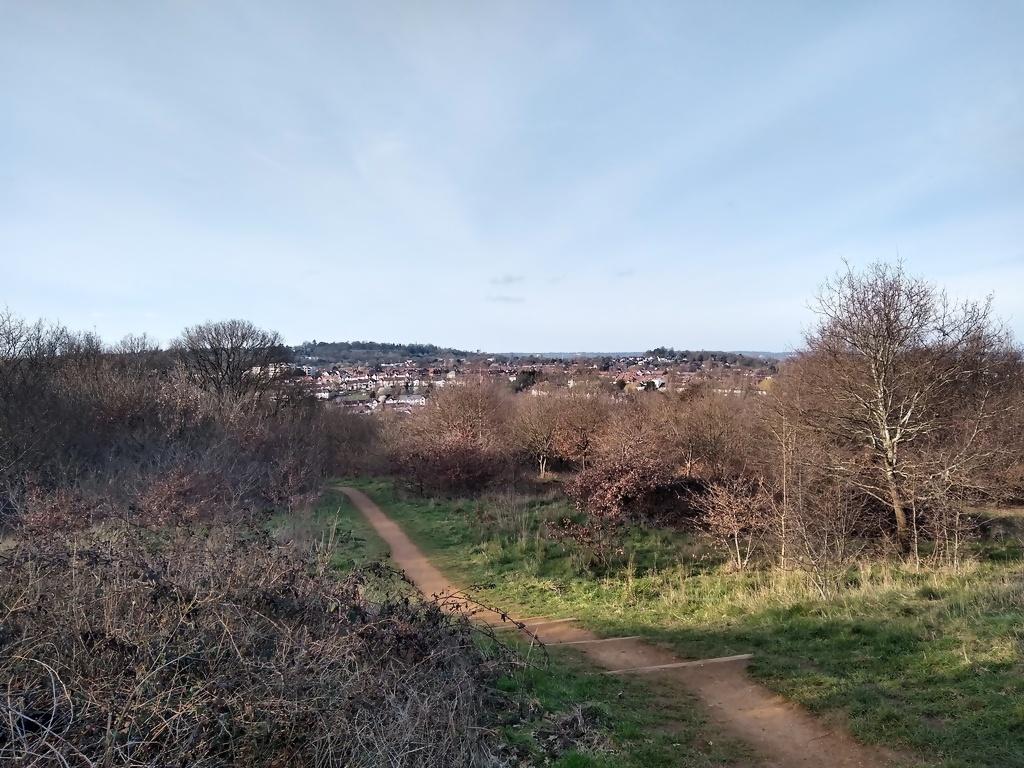 Horsenden Hill has great views and is a welcome bit of hill-climbing after so much easy river- or canal-side walking. Overall this section is remarkably varied. Starting at Westway Shopping Park, you'd have no idea you'd soon be back on the Grand Union Canal (this time, the branch that goes to Paddington); then up a steep hill and down through woods; then on a high-street full of Polish delicatessens; through a nondescript residential area; before a remarkable visit to one of the UK's most historic and exclusive public schools.
The Bad:
?
The Unexpected: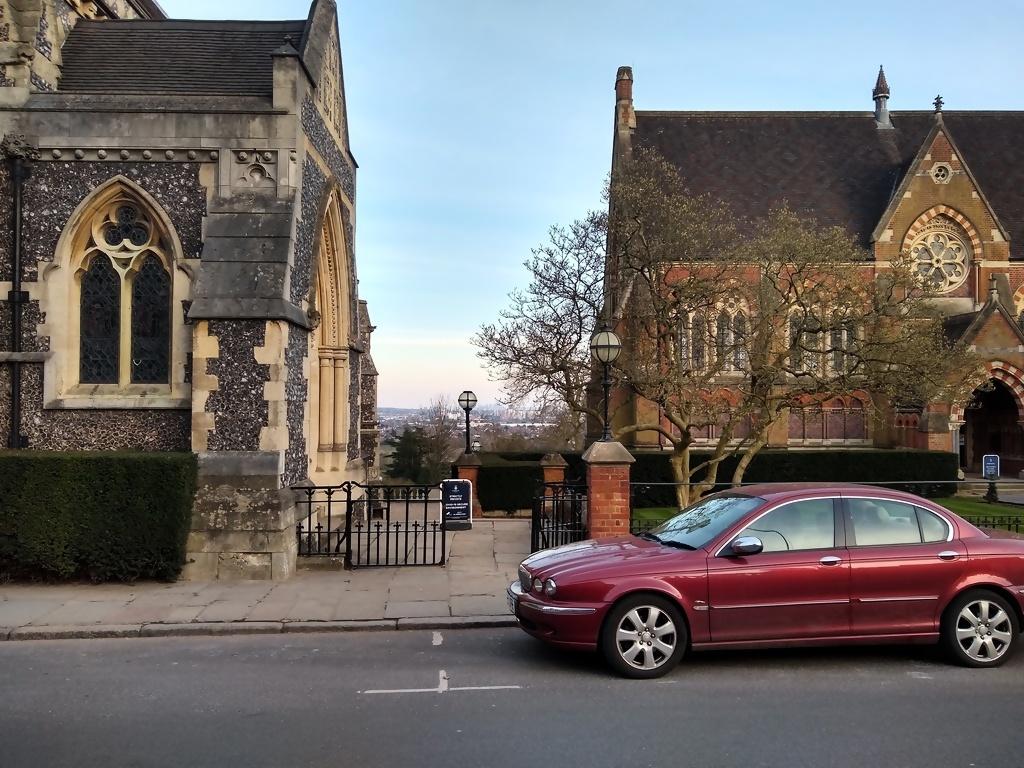 Harrow on the Hill is fancy af. It also has incredible views towards central London. The school and surrounding houses give Oxford and Cambridge a run for their money. It's surprising because I've heard from others that Harrow itself is not a particularly nice area, one memorable comment compared the hill to an "almost new widescreen TV on the top of a rubbish heap".
10 - South Kenton to Hendon Park
Rating:
The Good:
The Bad:
The Unexpected:
11 - Hendon Park to Highgate
Rating:
The Good:
The Bad:
The Unexpected:
12 - Highgate to Stoke Newington
Rating:
The Good:
The Bad:
The Unexpected:
13 - Stoke Newington to Hackney Wick
Rating:
The Good:
The Bad:
The Unexpected:
14 - Hackney Wick to Beckton District Park
Rating:
The Good:
The Bad:
The Unexpected:
15 - Beckton District Park to Woolwich
Rating:
The Good:
The Bad:
The Unexpected: